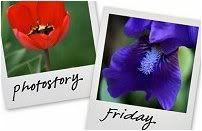 I know that sounds a little sinister, but it's true! Since we started our renovation....still uncompleted....(honey did you hear me....I'm talking about our unfinished renovation
again!!!
) we've been getting mice. I actually didn't know mice existed in the burbs, but there you go, still plenty of wildlife. So we tried those sticky things and would catch one here and there, but I swear by now the word is out....and all the reli's have dropped in.....and never left. So mice begone tonight, or I warn you...it'll be off with your heads.
I feel
so
cruel.....
....but I guess they just gotta realize the pecking order...we humans...you rodents!